— 2018 Short Course: May 15–17 —
---
Online pre-registration for 2018 AUCSC will open in January 2018.
---
ON-SITE REGISTRATION
During the week of the Short Course, registration will be conducted at the Mylan Park Ruby Community Center on Monday, May 8, from 11:00am to 5:00pm, on Tuesday, May 9, and Wednesday, May 10, from 7:30am to 4:00pm.
The on-site registration fee is $200.
Address: Mylan Park Ruby Community Center, 101 Mylan Park Lane
Morgantown, WV 26501
Latitude: 39° 38' 12.8904'' N
Longitude:80° 1' 52.2912'' W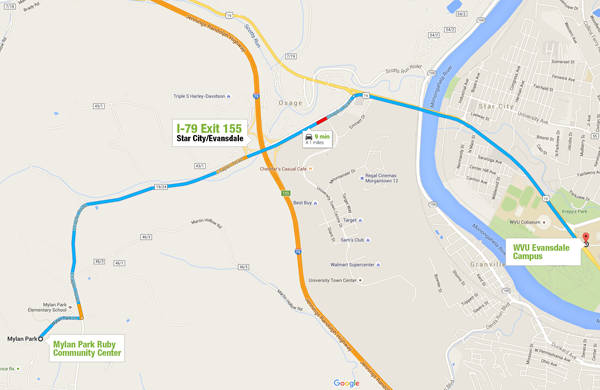 Google Map of main locations
---
REFUND POLICY
If you are unable to attend AUCSC after pre-registering, a partial refund of $100 may be issued upon request.
---

TOBACCO FREE CAMPUS
WVU is a Tobacco Free Campus. All tobacco products are prohibited on University property.