— 2016 Short Course: May 17-19 —
Each year in May, AUCSC conducts a three-day training course, offering over 100 classes on the causes of corrosion, corrosion surveys, cathodic protection, instrumentation, pipeline coatings, and miscellaneous methods of corrosion control.
Course Topics:
Pipeline Integrity Management
Coating
Technology Today
Internal Corrosion
Water and Wastewater Management
System Diagnostics
Fundamentals, Basic, Intermediate and Advanced Courses
Basic Electricity
What's New in Corrosion Control
NACE Corrosion Technician Review Course
Special Features:
Voluntary Testing—for the Fundamentals, Basic, Intermediate and Advanced Courses
Outdoor Workshops—providing practical hands-on experience in corrosion measurements on underground structures
Over 100 Exhibits—featuring the latest products and services for corrosion protection, corrosion engineering, and pipeline services
Roundtable Discussion—a question and answer session on corrosion control procedures
Professional Development Hours (PDH) - For licensed professional engineers (P.E.'s) who need annual professional development hours (PDH) as partial requirement for license renewal.
In Memoriam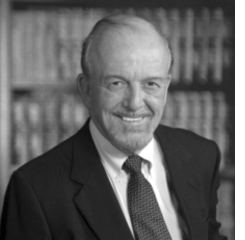 James "Jim" Bruce Bushman, 75, passed away Wednesday, July 8, 2015, at his home, after a courageous battle with cancer. Jim was born July 25, 1939 in Cleveland, to the late Roland and Evelyn (Liebler) Bushman.

He majored in Industrial Engineering at Case Institute of Technology and was a Corrosion Consultant. Jim formerly owned and operated Bushman & Associates, an independent consulting engineering firm for over 20 years.

Read more about Jim Bushman here...